Historic Japan: Castles, Festivals, People & Fall Color - Hagi & MatSUE with Greg Gorman, George Nobechi & Joshua Smith
Dates: november 6-15, 2019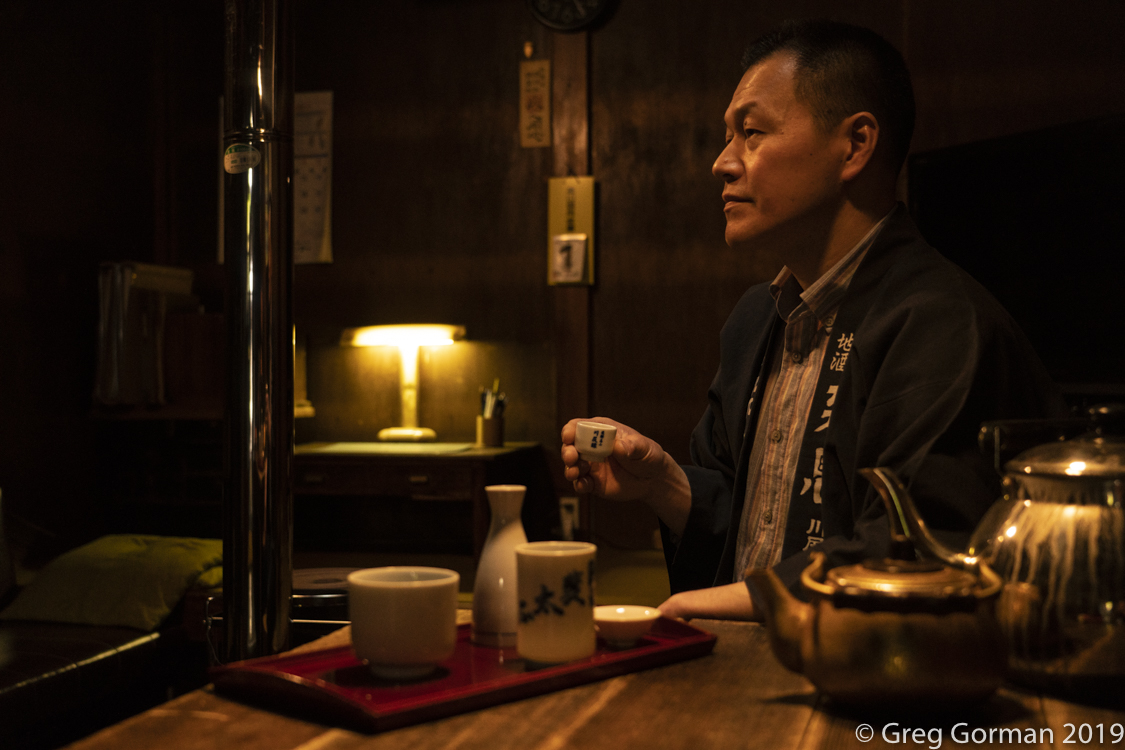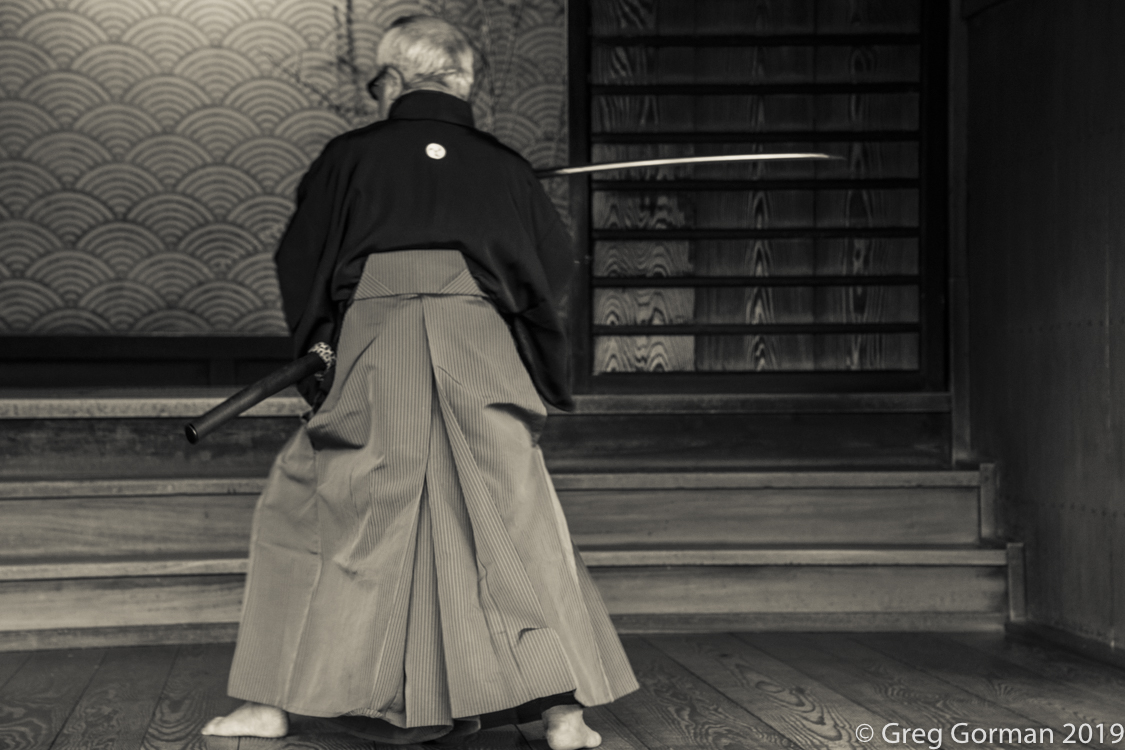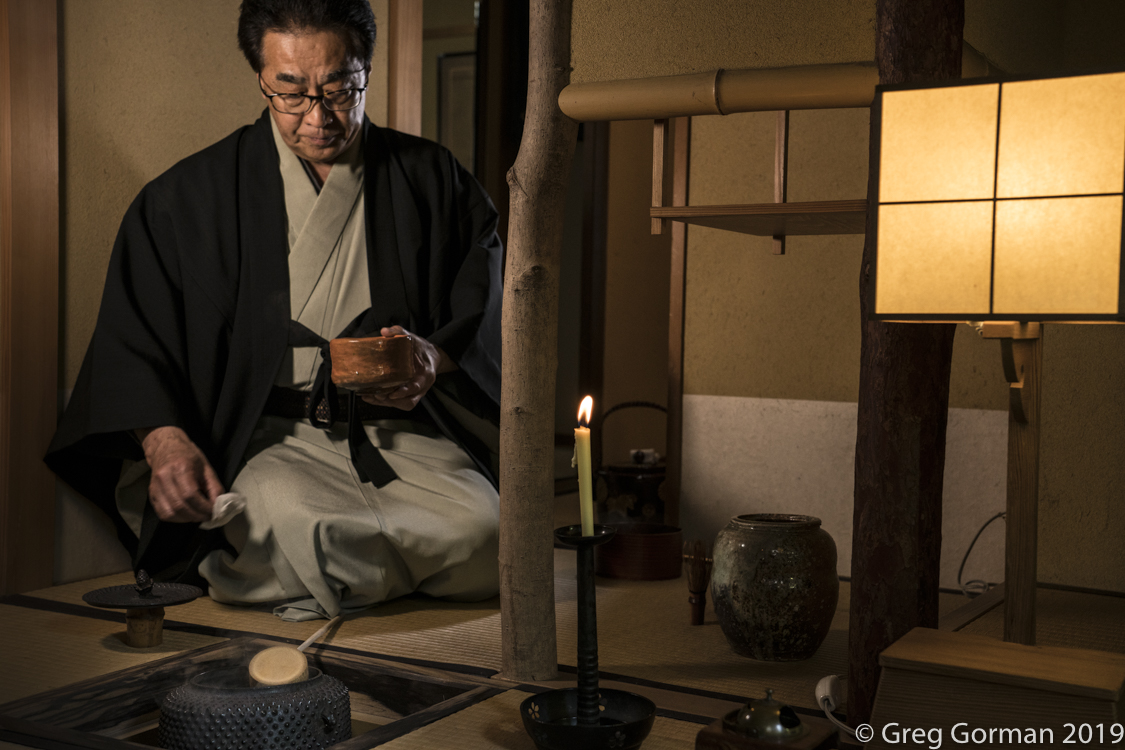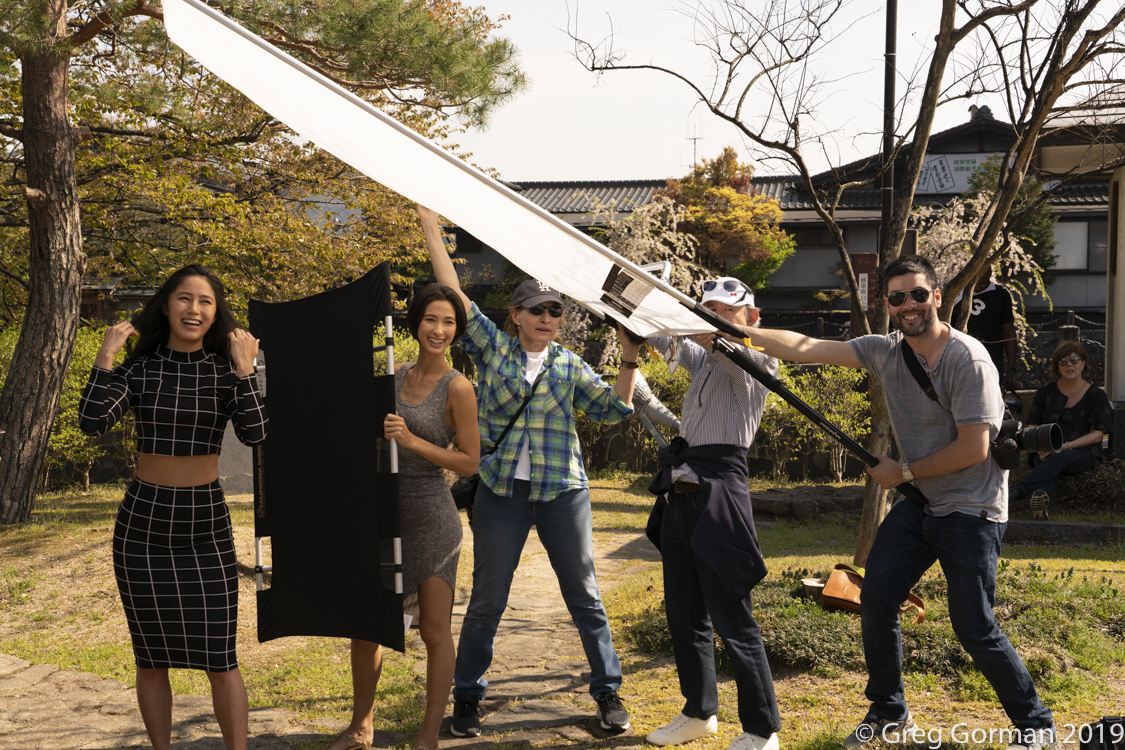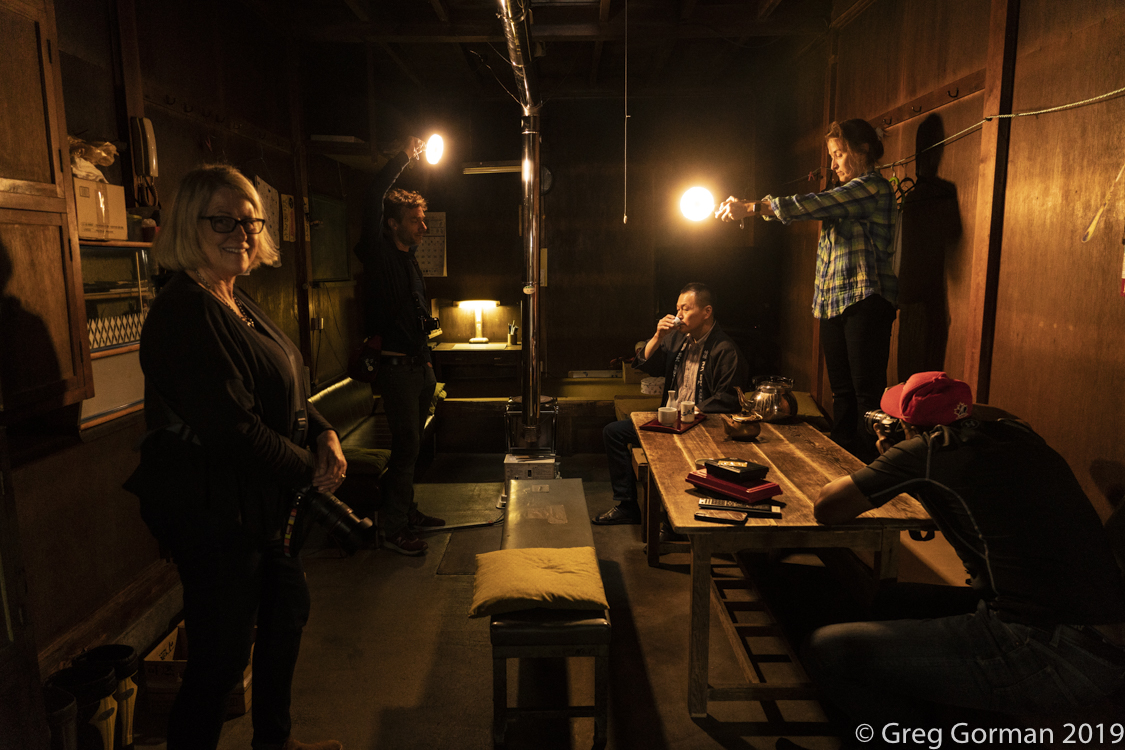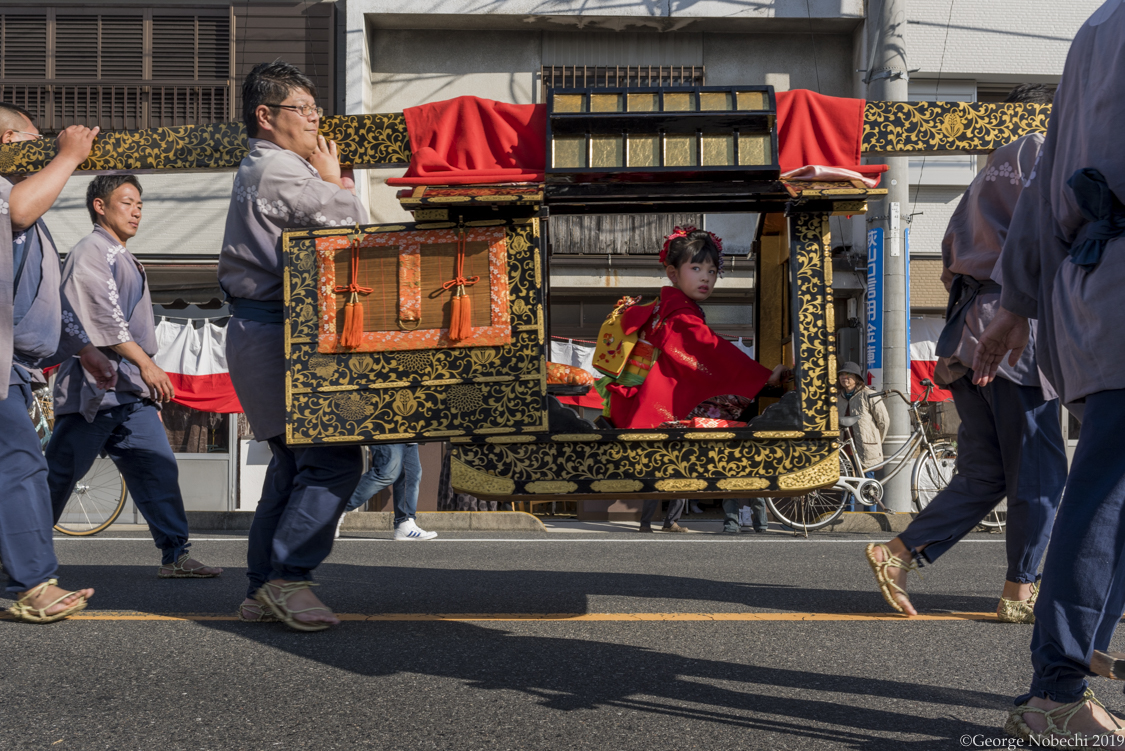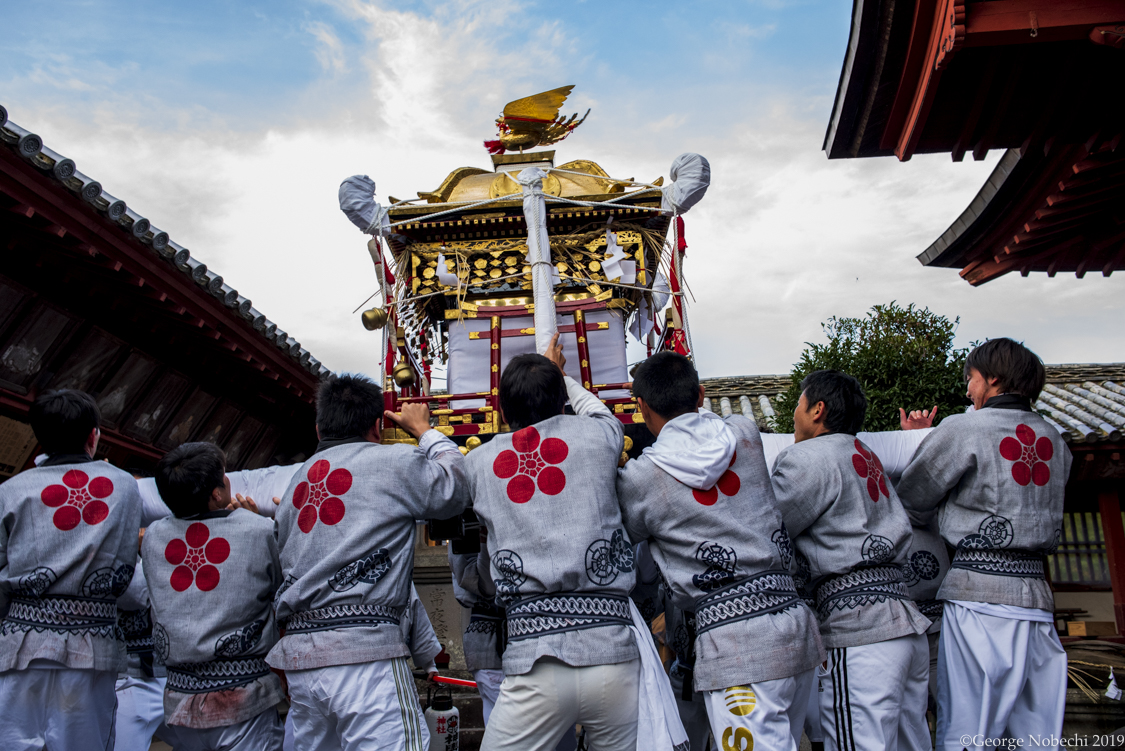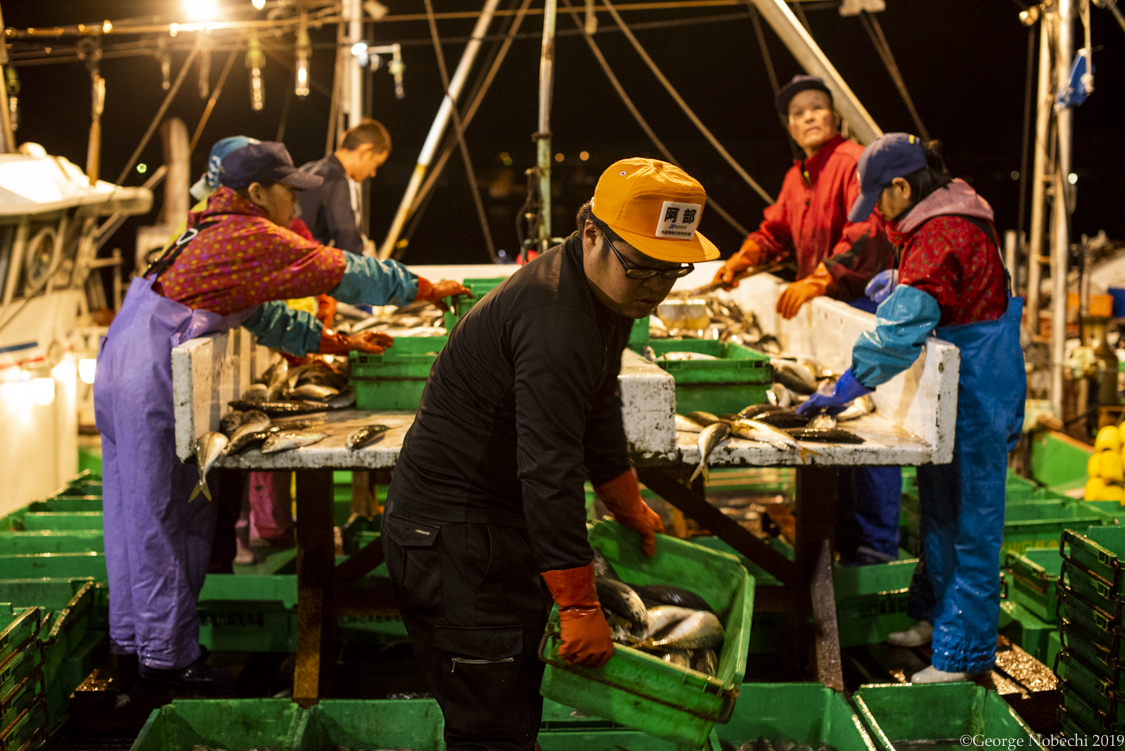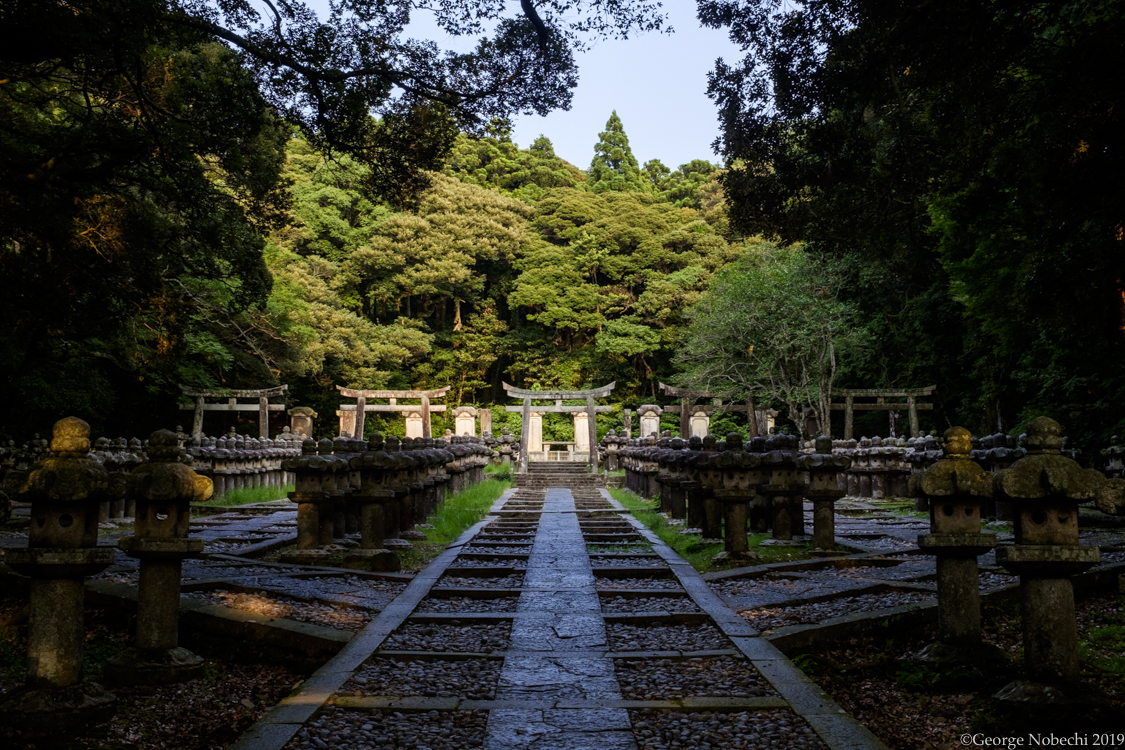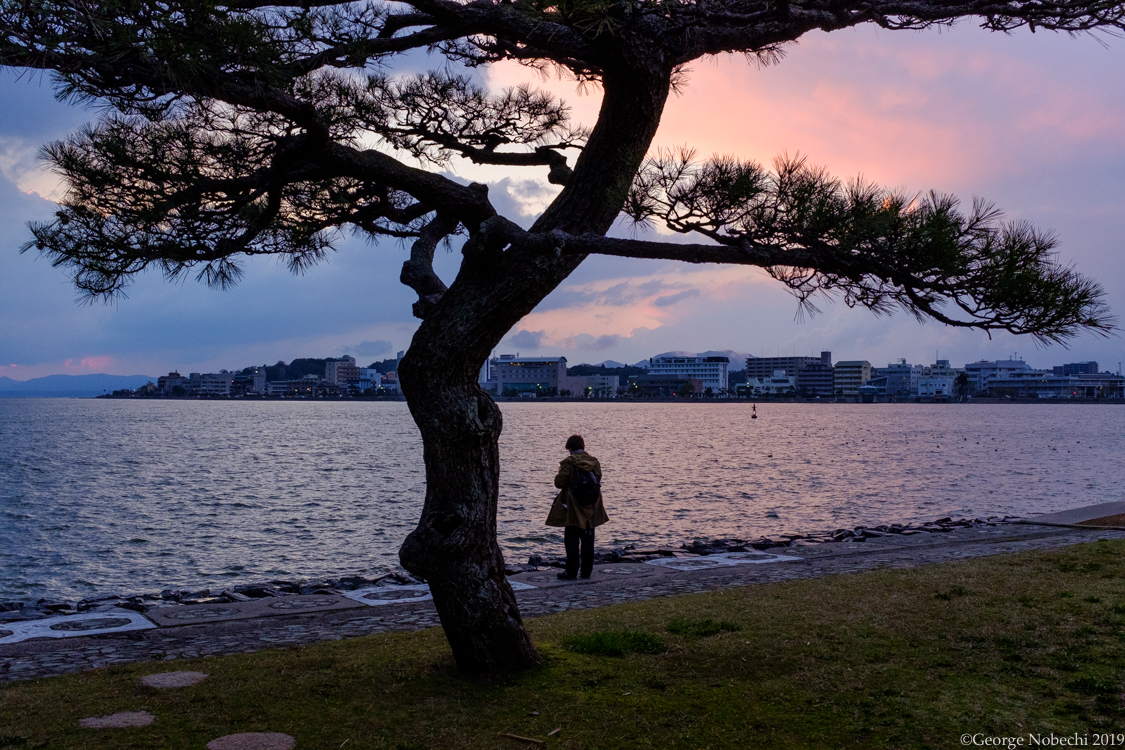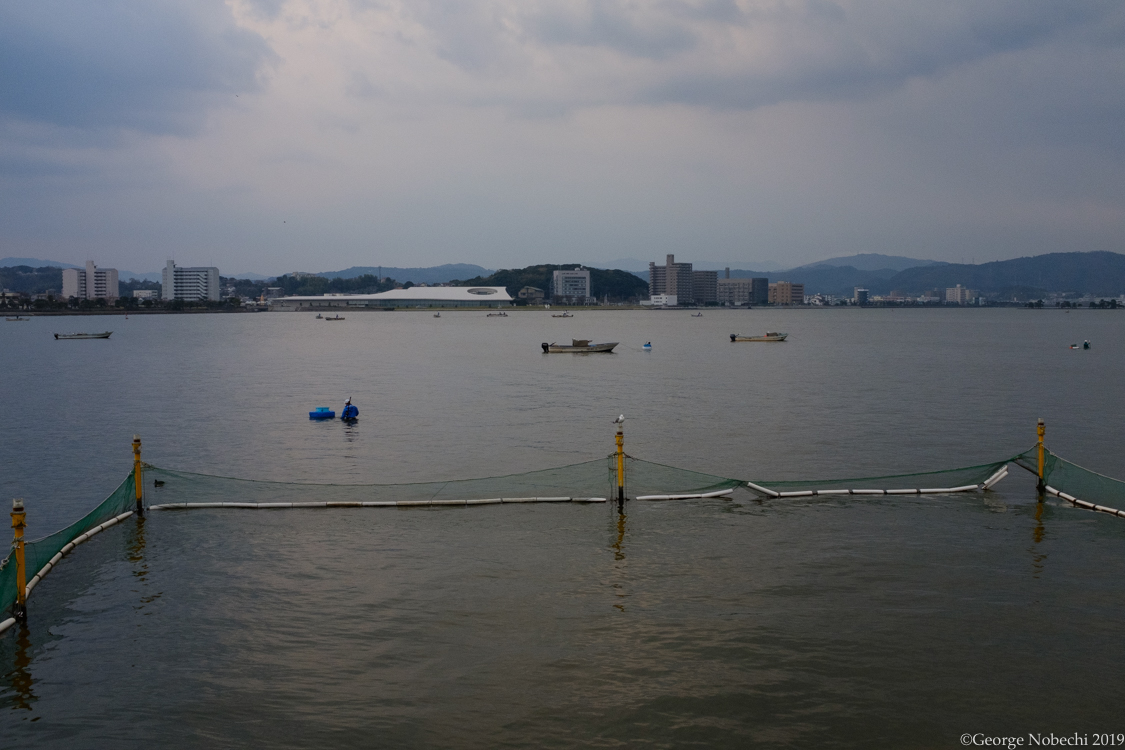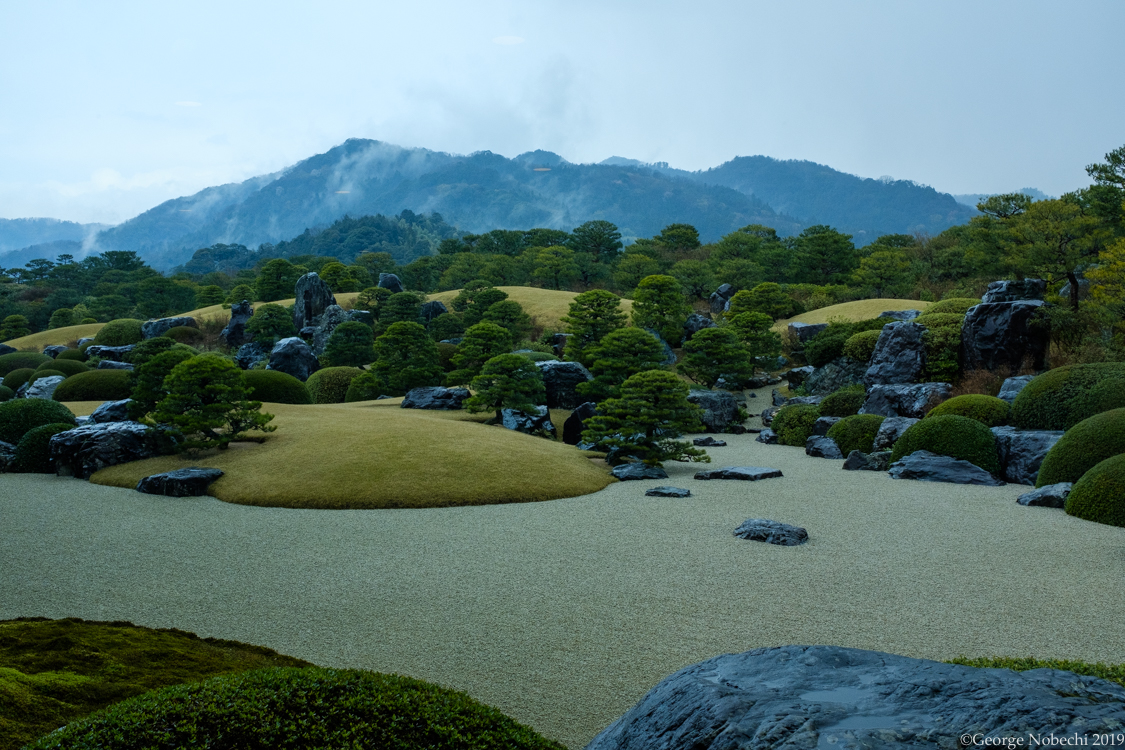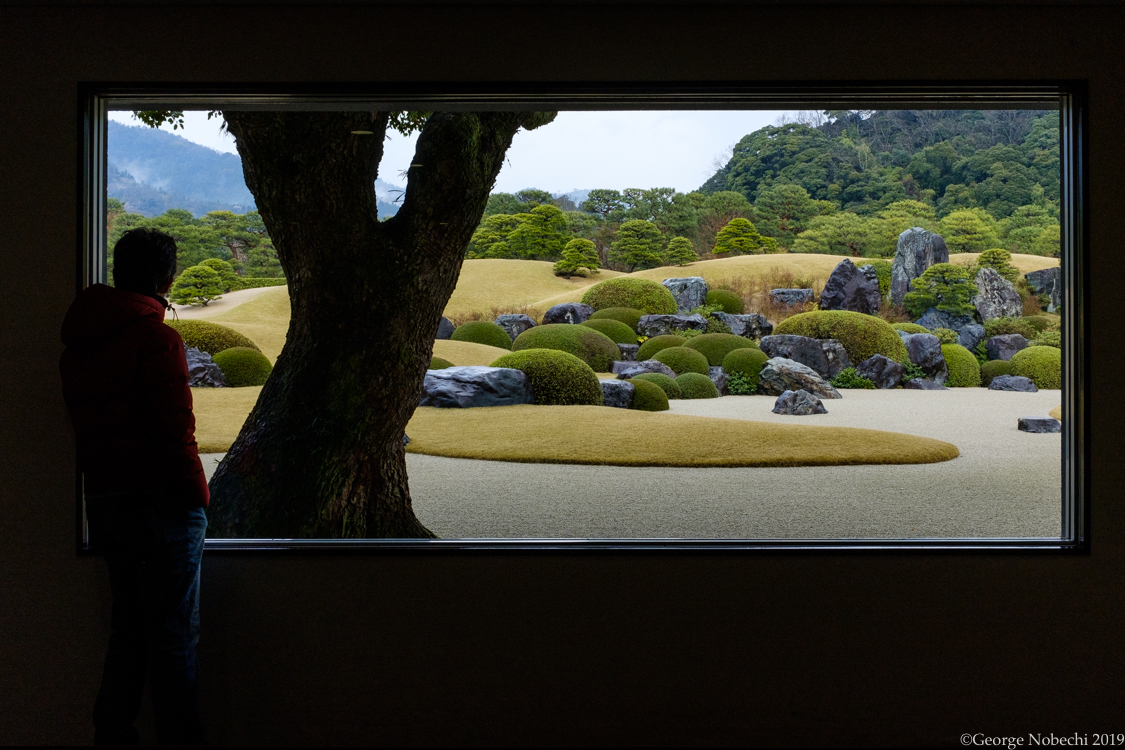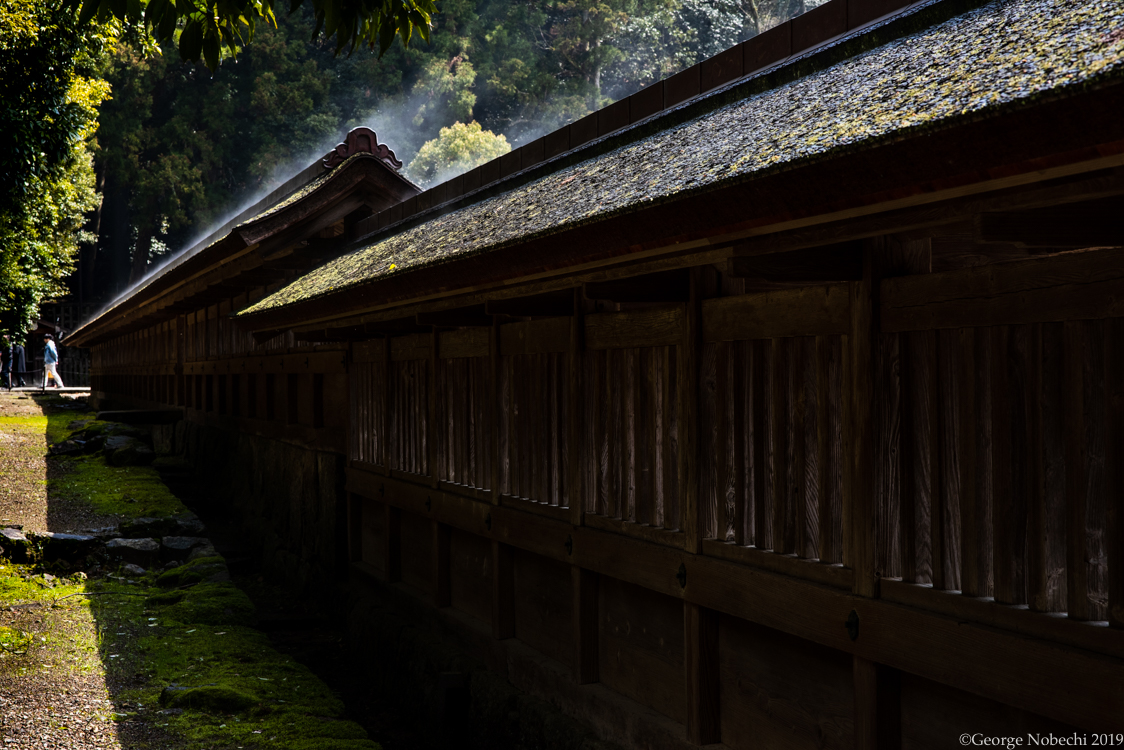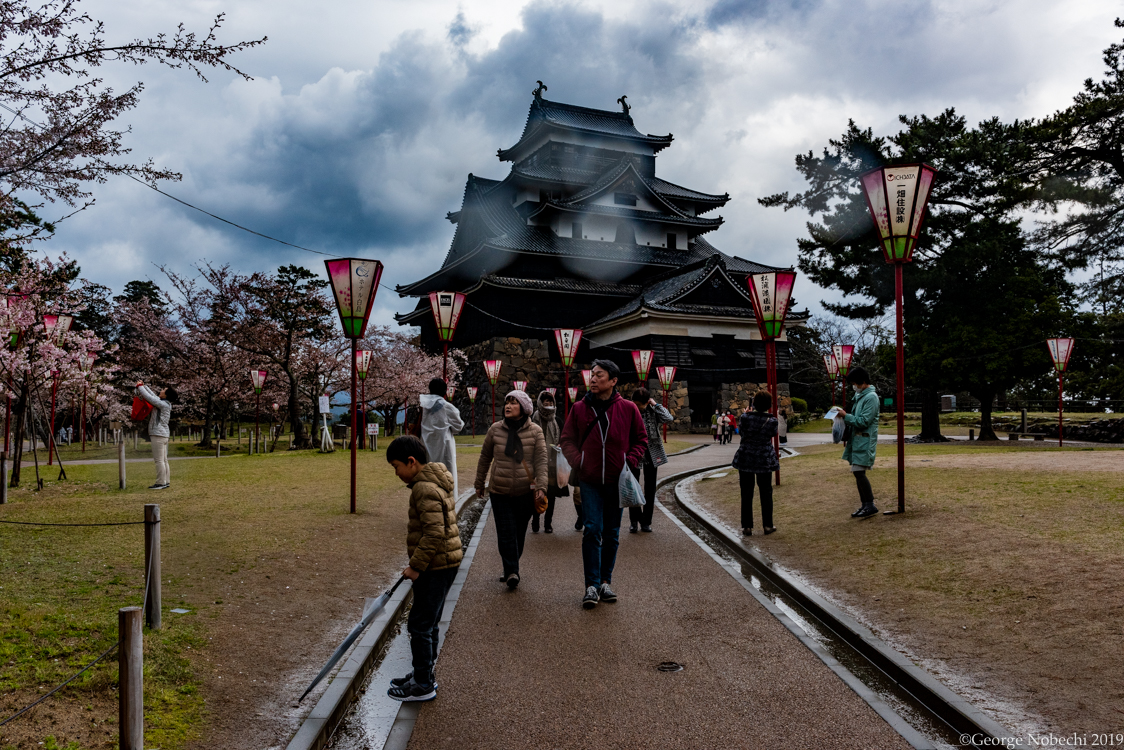 Length: 9 Nights, 10 days
Location: Hagi, Matsue
Cost: $8995 (+8% Japanese Consumption Tax) per person for double occupancy ($5995 +8% Japanese Consumption Tax per non-shooting roommate)
$9,995 (+8% Japanese Consumption Tax) per person for single occupancy
What's Included
7 nights accommodations in Hagi's most luxurious, traditional Japanese inn

2 nights accommodations at a spacious lakefront hotel in Matsue

Domestic Airfare from Tokyo (Haneda Airport) to Yamaguchi-Ube Airport and van transfer to Hagi

Domestic Train Travel (First Class where available) from Matsue to Tokyo

Local Support/Guidance all the way from Tokyo to Hagi and back

Welcome Dinner

Exhibition Opening Party

Daily Breakfast (9 mornings)

3 additional dinners

Small Group and Personal Instruction by Greg Gorman, George Nobechi, Joshua Smith

All lighting equipment (Rotolight) and reflectors (California Sunbounce), with instructions on how to use them

All location fees and admissions including exclusive behind-the-scenes access to photograph participants in the Hagi Autumn Festival

Official endorsement of this workshop by the Hagi City Tourism Board, allowing for access to exclusive venues and locations

Private Classroom for lessons

Printing Equipment and Paper provided by Epson

Participation and Inclusion in a Group Photo Exhibition to be displayed at a Museum in Hagi, with full credit to the participating photographers to include on your artist CVs
Limited Time Bonuses
First five sign-ups receive an on-location-in-Japan, private portrait session with a 16"x20" signed print by Greg Gorman - a package valued at over $10,000

Participants receive a $500 discount on any future, full-length (over 7 days) Nobechi Creative workshop and will also receive a 10% discount for the Tokyo Portraiture Master Class Extension with Greg Gorman that immediately follows this workshop
What's Not Included
International airfare

Trip cancellation insurance or travel insurance (highly recommended)

Lunches

Alcohol besides the Welcome Dinner and Exhibition Party

Other Dinners on your own

Additional nights before and after the workshop in Tokyo/Japan

Immerse yourself in the beauty of traditional Japan with this all-new workshop led by world-renowned portrait photographer Greg Gorman and Japanese fine art and editorial photographer and expert producer George Nobechi, assisted by the patient and accomplished photographer and long-time Gorman collaborator Joshua Smith.
Hagi, a small city on the southwest coast of Honshu, Japan's main island, is a picturesque former castle town rich in history. Designated as a UNESCO World Heritage Site, Hagi was the starting point for Japan's famous Meiji Restoration, which transformed the island country from a feudal land ruled by samurai into a modern nation and industrial leader. Despite being the launching pad for this period of rapid modernization, Hagi itself preserved its historic town center, with beautiful earthen and clay walls, traditional houses and gardens, as well as artisans and craftsmen, particularly Hagiyaki pottery makers. This rich history and colorful setting provide an ideal backdrop for the main focus of this special workshop.
Every year in November, Hagi produces a traditional samurai period festival and this workshop is structured around the festival as a main event. We will have exclusive access to the festival performers in their set-up, during the parade and events, and following the festival. In addition, thanks to official support from the City of Hagi we will have the ability to visit special locations like the wholesale fish market, artisans' studios and traditional temples and shrines in order to make unique work.
The City has offered us a beautiful classroom in which to conduct our lessons and critiques each day. Thanks to Epson, we will have the use of 17" printers and fine art papers for making prints under the guidance of Greg and George, after which we will create a group exhibition of the work we make during the workshop, to be displayed in the beautiful Hagi Meirin Center, with full credit for your artists' resumes for having been part of an exhibition at a Museum in Japan. We will donate these prints to the permanent collection of the City upon completion of the exhibition. And we will have an exhibition opening party.
During our time in Hagi, we will stay at the exclusive Tomoe, a luxurious, traditional Japanese inn, the best in Hagi and one of the top 100 inns in Japan. The Tomoe was the chosen hotel for the Imperial Family of Japan on their visit to the city. We will be in beautiful, well-appointed tatami rooms overlooking the gardens on the property. There is a hot spring spa on premises for your enjoyment as well.
Once the exhibition is up on display, we will move up the coast together by rural train, taking in the picturesque seaside and pastoral views on our way to the fascinating castle town of Matsue. Along the journey we will stop at Izumo Taisha, one of Japan's most important shrines, known as a place for love and match-making. The Matsue area was included in the Michelin Guide as a "hidden gem." Just outside town is the stunning Adachi Museum of Japanese Art, which overlooks a garden voted the most beautiful in Japan for the past 17 years. In the heart of town is the wonderfully preserved Matsue Castle, which will be a fantastic complement to the Samurai Festival we experienced in Hagi. Immediately outside our hotel is a beautiful lagoon, where in the early mornings fishermen head out in the shallows to dig for clams in a picture-perfect setting.
After a final dinner together in Matsue on the last night, we will head back to Tokyo together via first class express train and the famed bullet train.
During the course of the workshop, you will be taught how to set up, light and photograph exquisite environmental portraits by the masterful Greg Gorman, who has been trusted by the world's most beautiful people to photograph them. You will also be taught to make carefully considered documentary-style photographs by George Nobechi and Joshua Smith. You will have additional support staff versed in photography and Japanese culture to assist you with every need you may have.
You will have time to deeply explore each location, work in small groups and individually, and create portfolio-worthy work that you can be proud of when you return home, while avoiding the crowds of the busier tourist locations such as Kyoto. The backdrop of beautiful autumn will provide a wonderful canvas for your photography and take your portraiture, travel photography and vision to the next level, all while adding to your artist's resume and participating in an exhibition and joining a permanent collection of a City Archive.
BONUS
And now, for the first five sign-ups, we have an exclusive offer for a private portraiture session with Greg, which will include Greg making portraits of you on location in Japan, and one signed print of your choice made by Greg himself—a session with Greg is valued at $10,000 back home.
Additionally, everyone participating in this workshop will qualify for the Tokyo Master Portraiture Class offered as an extension option immediately after this workshop, and will receive a 10% discount for the extension, or $500 off any future, full-length (over 7 days) Nobechi Creative Workshop. Secure your place in this exclusive workshop with a $1500 deposit.
To request more information or to sign up, please contact Nobechi Creative Director, George Nobechi via email: george@nobechicreative.com
IMPORTANT NOTICE
Please note this workshop has a minimum enrollment of 8 students (and a maximum of 12 students). Nobechi Creative will let you know as soon as the workshop is confirmed to go ahead. Nobechi Creative reserves the right to cancel the workshop due to low enrollment or for any other reason. In such cases, your deposit will be refunded in full. Nobechi Creative will not be held liable for airfares and other travel bookings you have made, so please enroll in trip cancellation insurance or wait to make your international flight arrangements until the workshop is green-lighted.
HIGHLIGHTS
Picturesque historic castle towns of Hagi and Matsue

Exclusive Access to locations and artisans/performers/fishermen with support from Hagi City

Luxurious, traditional Japanese-style inn in Hagi

Spacious, modern lakefront hotel in Matsue

Izumo Taisha, one of Japan's holiest shrines

Adachi Museum, one of Japan's best art museums and Japanese gardens.

Samurai Period Festival in Hagi, with behind-the-scenes access

Printing supplies from Epson

Participation in a group exhibition and inclusion in a city archive collection

Small group instruction

Masterful instruction in lighting, portraiture, staging by Greg Gorman

Instruction in documentary and street photography by George Nobechi and Joshua Smith

Four staff supporting your every need

First class train travel, including bullet train travel back to Tokyo

A mix of group meals and free evenings

Ample time in each location to relax and make deep, meaningful photographs

Lighting instruction using the latest in Rotolight and California Sunbounce gear

Bilingual and bicultural support

A trip for the discerning traveler who wants to dive deep into Japan's culture, people and history

A chance to stay in one place for longer in order to make more meaningful photographs and add to your portfolio

A chance to learn from one of the world's greatest masters of portraiture
For a look at what a Gorman-Nobechi Creative workshop in Japan involves, please watch this 5-minute video:
Alternatively, participants have the option of paying by EFT (Electronic Funds Transfer) or "Wire" via their banking institution. Participants paying by EFT will receive 2% off the total cost of the workshop. Participants will be responsible for payment of any bank wiring fees.
To pay by EFT, please submit your information via this form and wiring instructions will be sent to you via email.